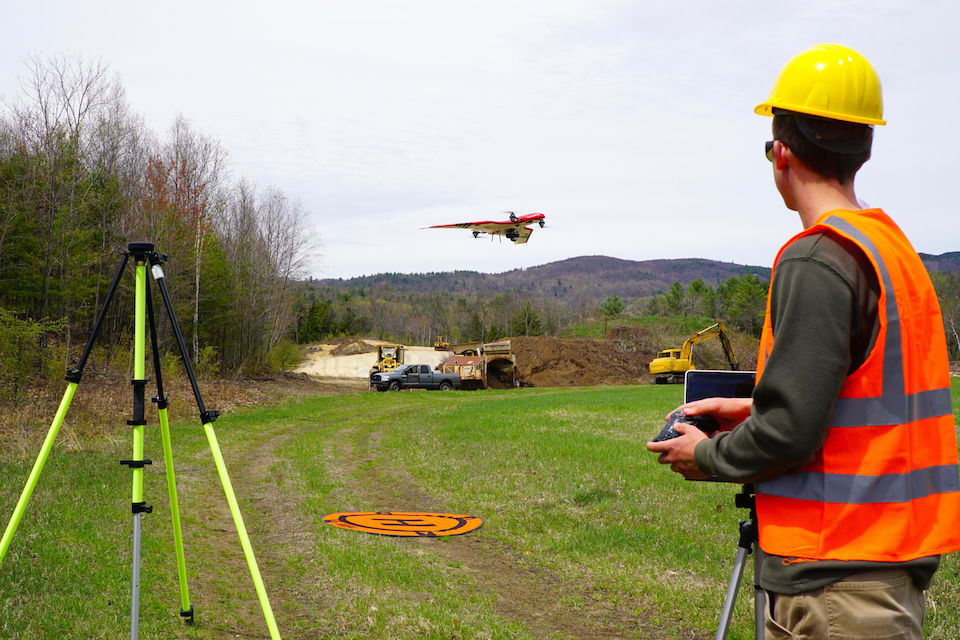 Real Time Kinematic (RTK) GPS systems produce centimeter-level positioning accuracy, critical for the creation of survey-grade mapping outputs. With RTK, survey-grade results are possible with no ground control points, significantly reducing your on-the-ground effort.
We've worked hard to create an RTK upgrade for the FireFLY6 PRO that's easy to use while providing industry-leading performance. The result is a completely custom solution, tailor-made for the FireFLY6 PRO and ready to work, without caveats or headaches.
Simple, Elegant
Plug the base station into your ground control computer via USB and go. No extra wireless link required, everything passes smoothly over the FireFLY6 PRO's existing datalink, enabled by FireFLY6 Planner. No muss, no fuss.
And with the ability to monitor the system's positional accuracy in real time, you'll leave the job site with complete confidence in the quality of your data.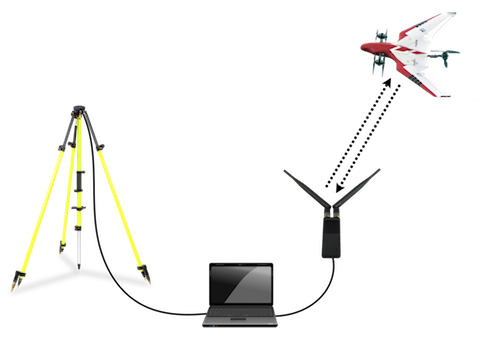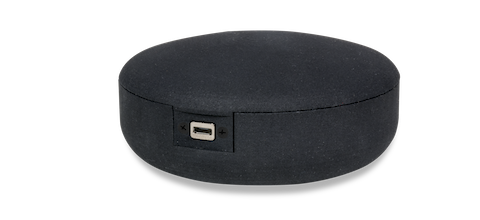 Base Station Included
Traditional GNSS base stations are painfully expensive. With our RTK system, there's no need to worry about an extra purchase to enable survey-grade operations. Everything you need is included.
Much More Than Accurate Maps
Our RTK solution isn't just tied to the camera for producing survey-grade mapping outputs, it's tightly integrated into AvA, the FireFLY6 PRO's onboard intelligence. This means that highly-accurate positioning information informs AvA's navigation decisions. The FireFLY6 PRO's VTOL capability gets your data back safely, and RTK puts it on the landing pad every time.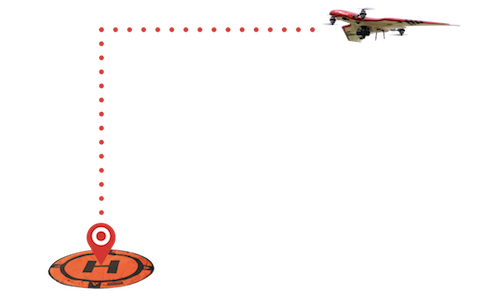 GNSS RTK Technology: L1 GPS / GLONASS / BeiDou
Operating Modes: Fixed Position or Survey-In
Absolute Accuracy, XY: Down to 2cm
Absolute Accuracy, Z: Down to 4cm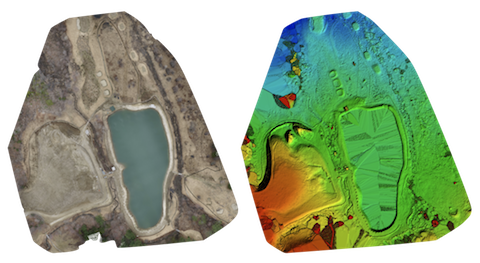 In order to assess the real world performance of the system, a flying site at the base of Ragged Mountain, NH was chosen. We selected this site because it contains features that are known to be challenging for aerial survey (elevation changes, a large pond, trees with and without greenery, etc) in order to be certain that the FireFLY6 PRO with RTK was thoroughly validated. Below are three resulting test cases with varying mission characteristics. Please feel free to download the associated data and validate our results in Pix4Dmapper via this guide.
Data Set 1
Altitude: 80m (262ft)
Overlap: 80%
Perpendicular Passes: Yes
Payload: Sony a6000 16mm
GSD: 2.0cm/pix (0.79in/pix)
RMSE XY: 1.4cm (0.55in)
RMSE Z: 3.4cm (1.3in)
Download (4.3GB)
Data Set 2
Altitude: 100m (328ft)
Overlap: 80%
Perpendicular Passes: No
Payload: Sony a6000 16mm
GSD: 2.4cm/pix (0.94in/pix)
RMSE XY: 3.4cm (1.3in)
RMSE Z: 5.3cm (2.1in)
Download (1.4GB)
Data Set 3
Altitude: 120m (394ft)
Overlap: 80%
Perpendicular Passes: No
Payload: Sony a6000 16mm
GSD: 2.9cm/pix (1.1in/pix)
RMSE XY: 3.4cm (1.3in)
RMSE Z: 7.1cm (2.8in)
Download (1.1GB)
Click here to view a validation from an independent third party.
Interested in upgrading your existing FireFLY6 PRO? Contact Us to start the process!